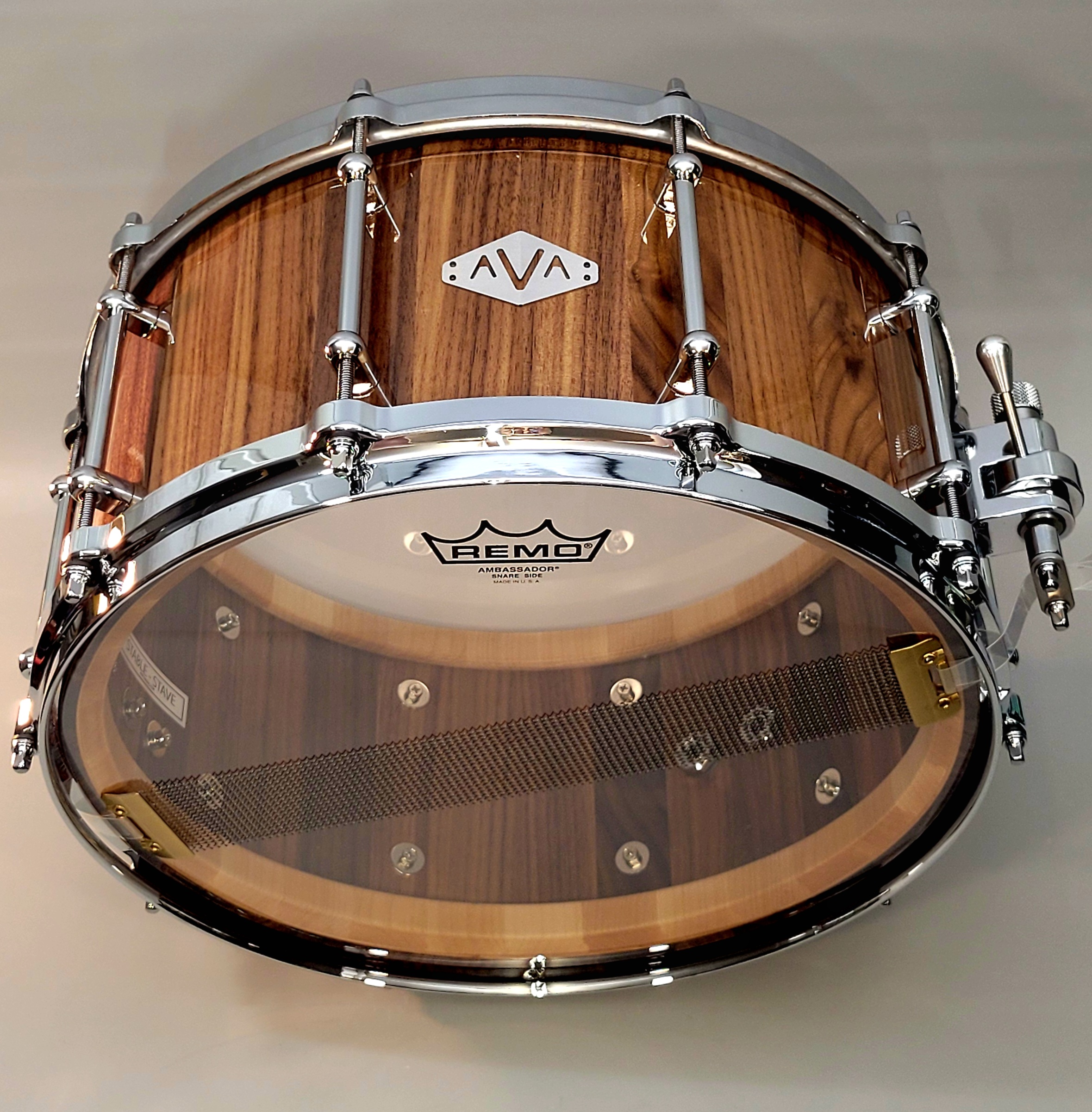 Hi, Craig. Picked up the snare today & WOW what an amazing drum. It's everything I was hoping for: Nice throaty pop, extremely articulate & dynamic.  I have a small collection of ******, but your drum destroys them all. Thanks for everything!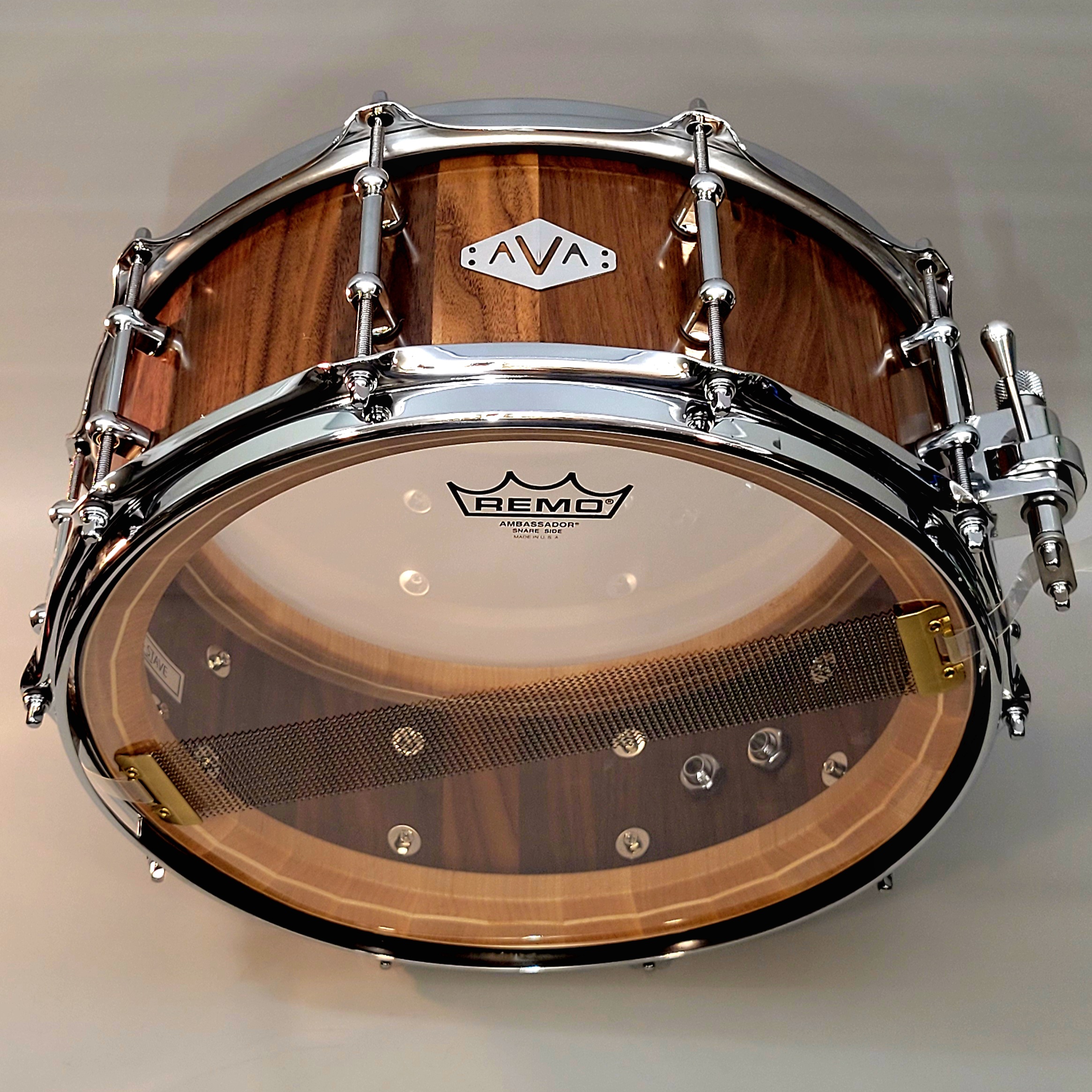 Hey Craig. I played my AVA snare for the first time on the weekend and it sounds unbelievable! Best sounding/looking snare I've ever owned
It's hard to describe in words just how happy I am. Thanks so much for making the experience so quick and easy. You were a pleasure to deal with. AVA Drums rock!!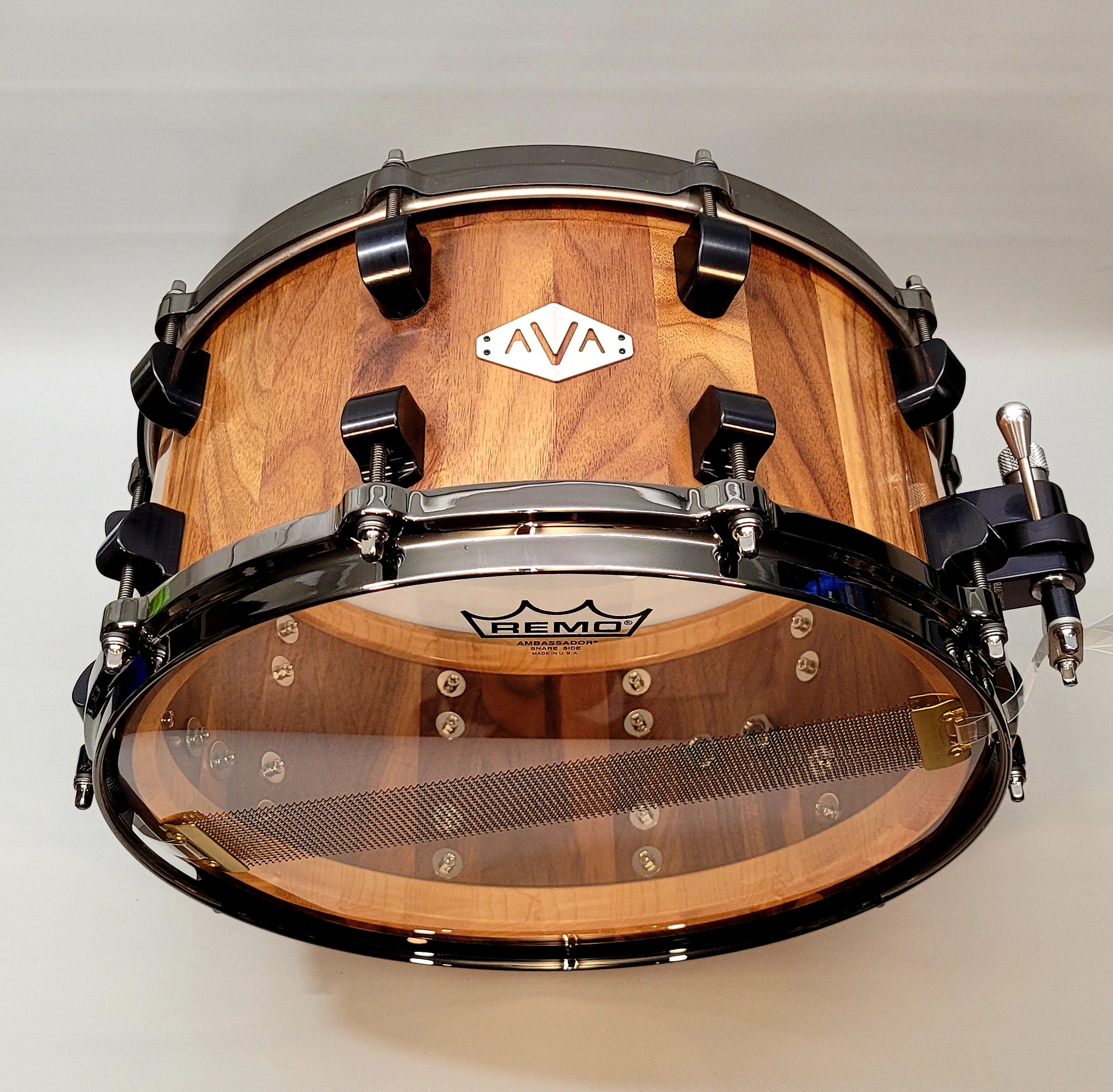 I would like to highly recommend Craig McKean and his products from AVA Drums.
After seeing some of his work, I was interested in getting a custom 14×7 walnut snare with black hardware and black chrome die-cast rims.
From the get go, Craig was very responsive to every question I had about the coveted snare. After deciding on the extras (which I took all of them), and sending him a small deposit, he sent me pictures of every aspect of the build from raw materials right through to the finished item.
Once finished, he sent me a tracking number, and within days, I finally received the snare in a very-well packed box.
And what about that sound!!! The walnut shell, which has a thickness of 10.5mm, is lighter than I had expected, making it super responsive, very loud and crisp sounding, but at the same time having a full-bodied sound, with lots of bottom, when tuned low. I tried various tuning, from a fat John Bonham-type sound, to a medium Alex Van Halen crack and even up to a crisp and tight Stewart Copeland tuning, this snare can do it all!
Craig is very professional and seems eager to make sure his clients are satisfied, which is a mark of a very good entrepreneurial spirit!
Once again, kudos to Craig and his masterful work!
Dany Bédard
Montréal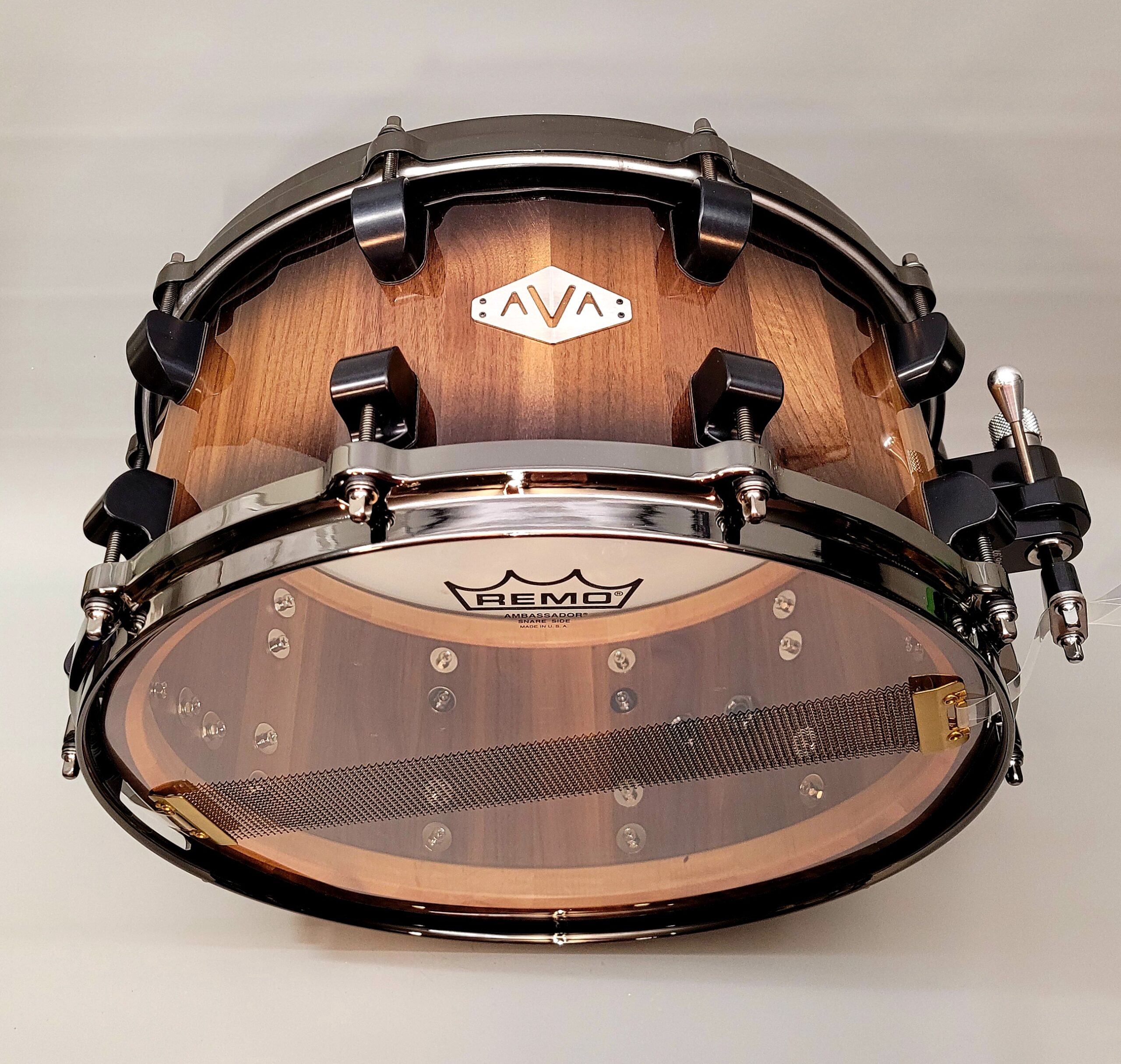 One happy customer!
Hi Craig,
I am emailing to tell you not only how INCREDIBLY AWESOME my snare drum is – the look, tone, body, quality, craftsmanship, versatility, etc. – but to thank you for your incredibly organized service, your prompt responses, and your great advice on constructing exactly what I was looking for.
From the moment I contacted you, you were professional and courteous, and quick to act at each phase of the process (but did not rush anything).
It's nice to see a Canadian manufacturer putting out such high quality pieces and with such amazing service. I will 100% be a repeat customer!
Thanks very much!
Josh Fieldhouse
Canada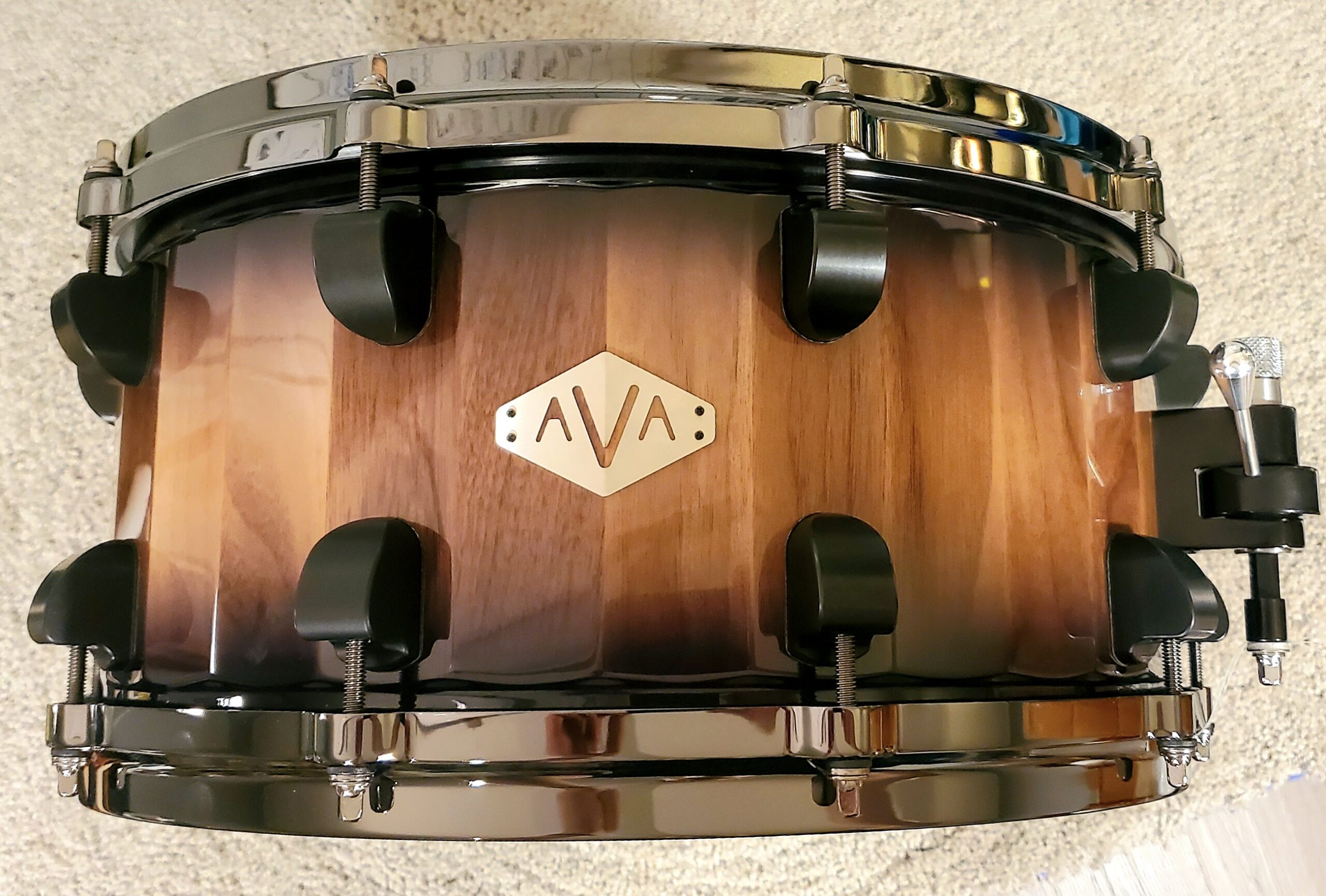 I bought a 14 x 7 walnut snare with CNC'd lugs and trick throw from Craig at AVA  drums.
The first time I played it in a band the sound blew me away. Stave drums with vertical stave inner rings are genius.
Not only did I buy a custom drum, I bought  myself a beautiful heirloom piece. I just love looking at it, never mind playing it.
I happily and wholeheartedly recommend AVA drums. For me my snare drum is an iconic piece of art. I'm truly not associated with Craig or Ava drums I just think other drummers should know about AVA drums.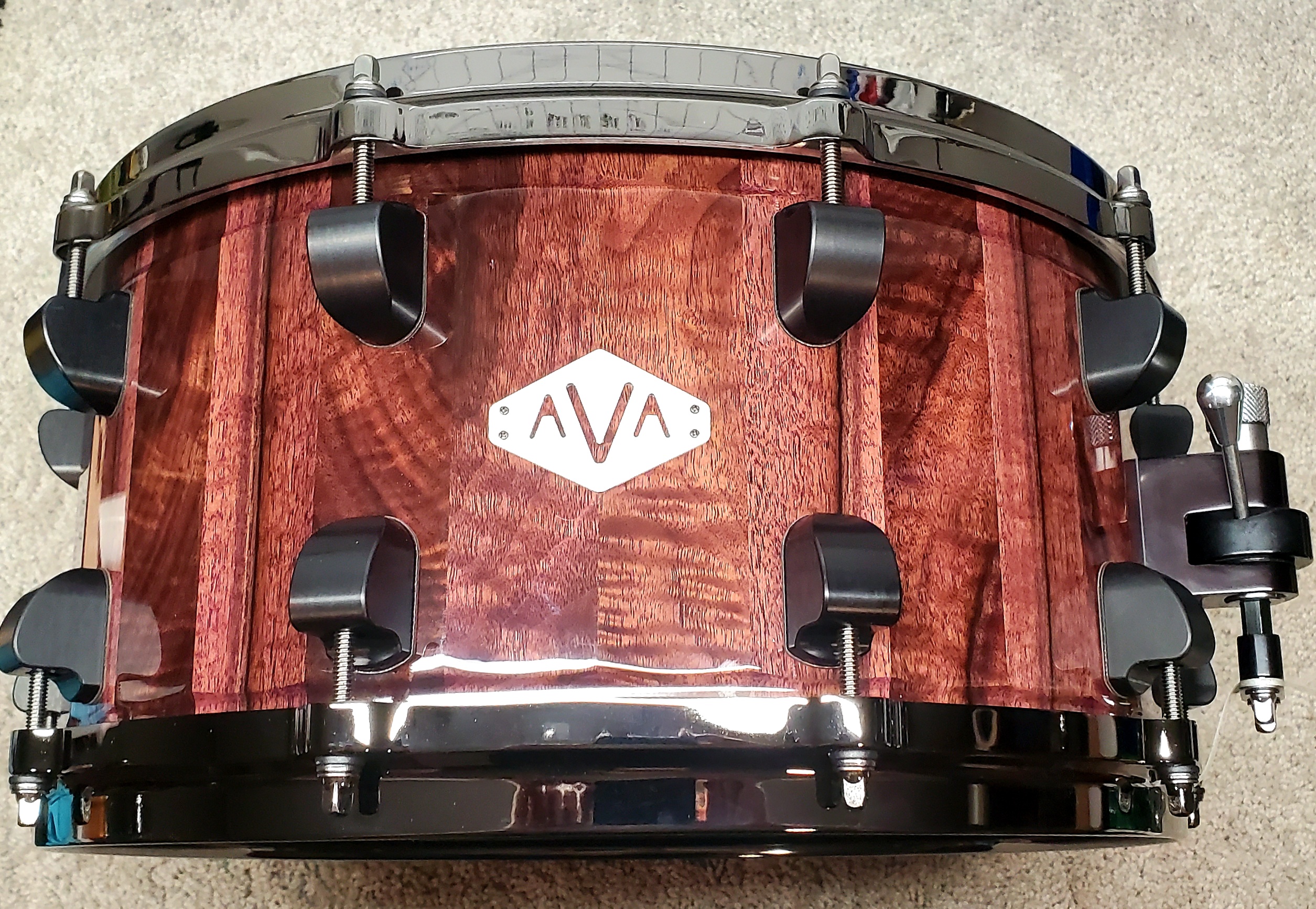 Discussing configuration options with Craig for my snare was easy and felt like two drum enthusiasts just having a chat and coming up with fun ideas. Craig's a super easy guy to talk to and had a lot of patience whilst I bounced from idea to idea.
Then there's the snare itself, the end result: not only did the drum look absolutely beautiful, with so much attention to the small details, but the sound absolutely blew me away! All I can say is that if and when the time comes, I would love to be able to order a full custom drum kit from AVA DRUMS!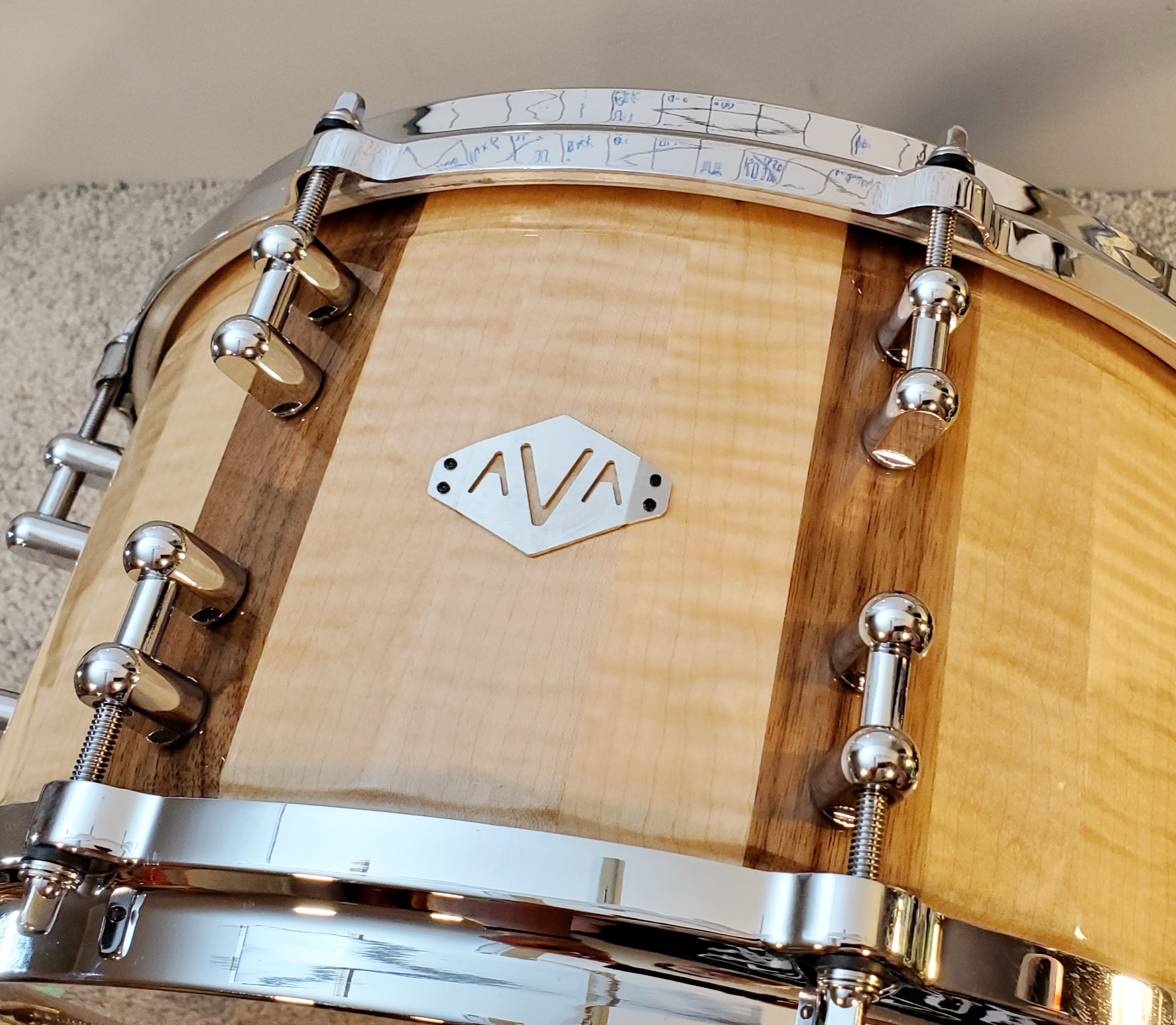 I cannot believe how good this instrument is! Every day I like it more and more! It has such a powerful attack with a warm body and punchy bottom end! Craig is a very detailed and patient person and the same is his approach to building drums. When you will see and touch the bearing edges of his drums, you will understand what I am talking about 😉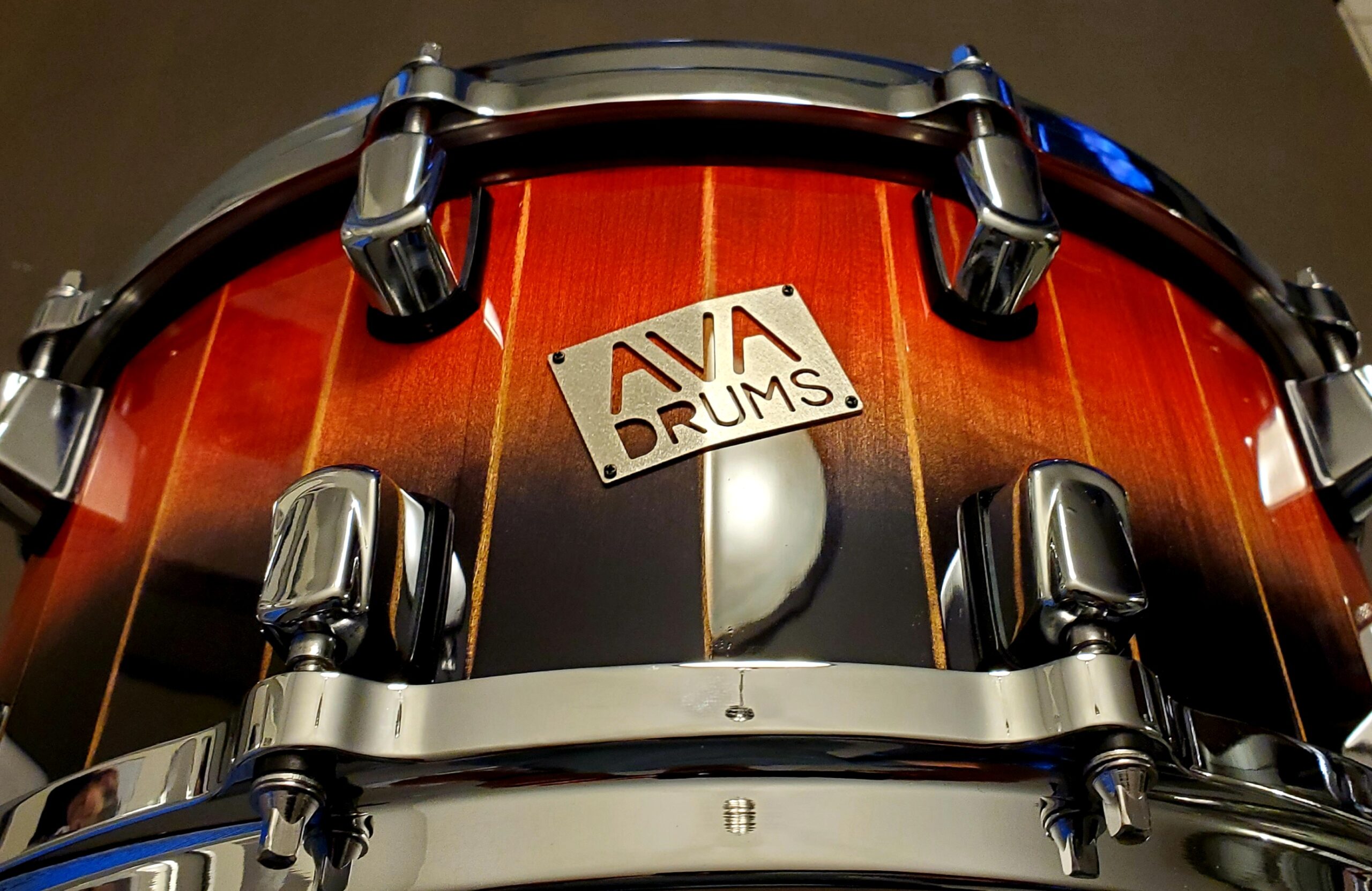 Incredible craftsmanship and a pure sound, this is the best artisan work Ive seen on a snare drum in my whole life, and the price is ridiculously attractive! Hurry up guys, gets yours before Craig will be too renowned!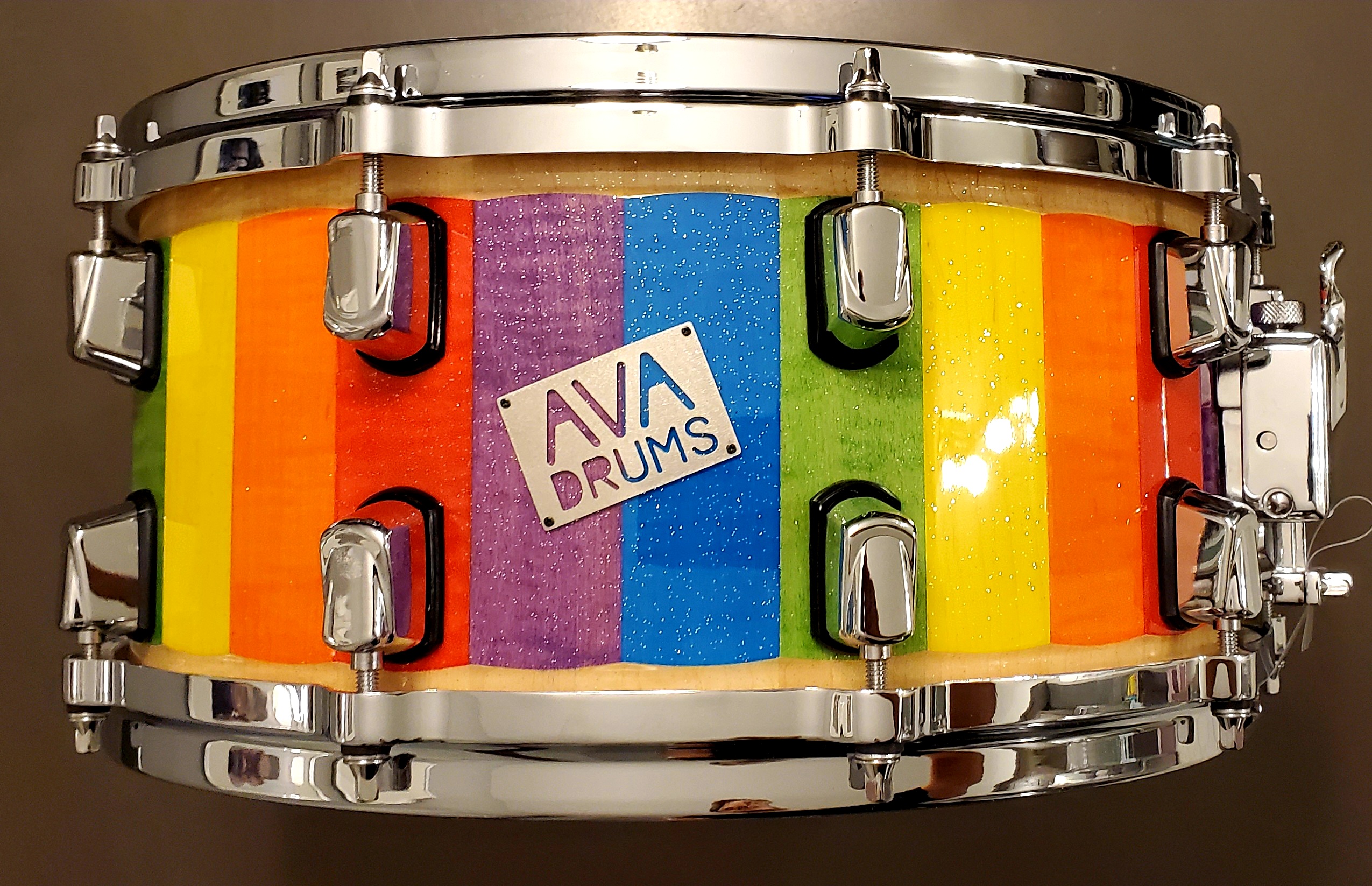 Newest addition to the snare army. Some say a perfect snare doesn't exist. This snare proved that philosophy wrong!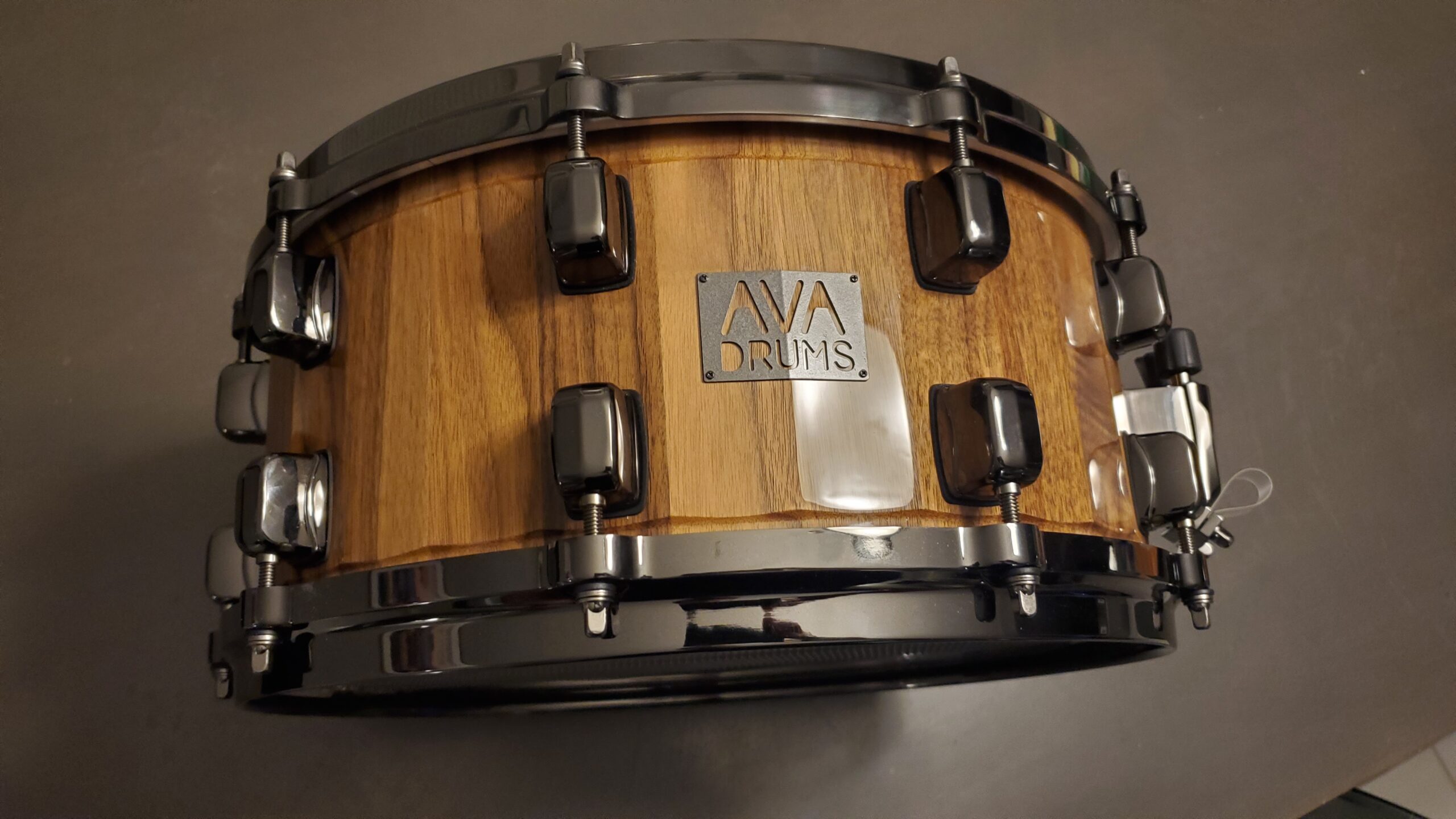 Received this in the mail today from Canada!! my new AVA Walnut stave snare drum!! This snare is absolutely amazing and I couldn't be happier! For all you drum enthusiasts out there please help support the smaller guys and check them out!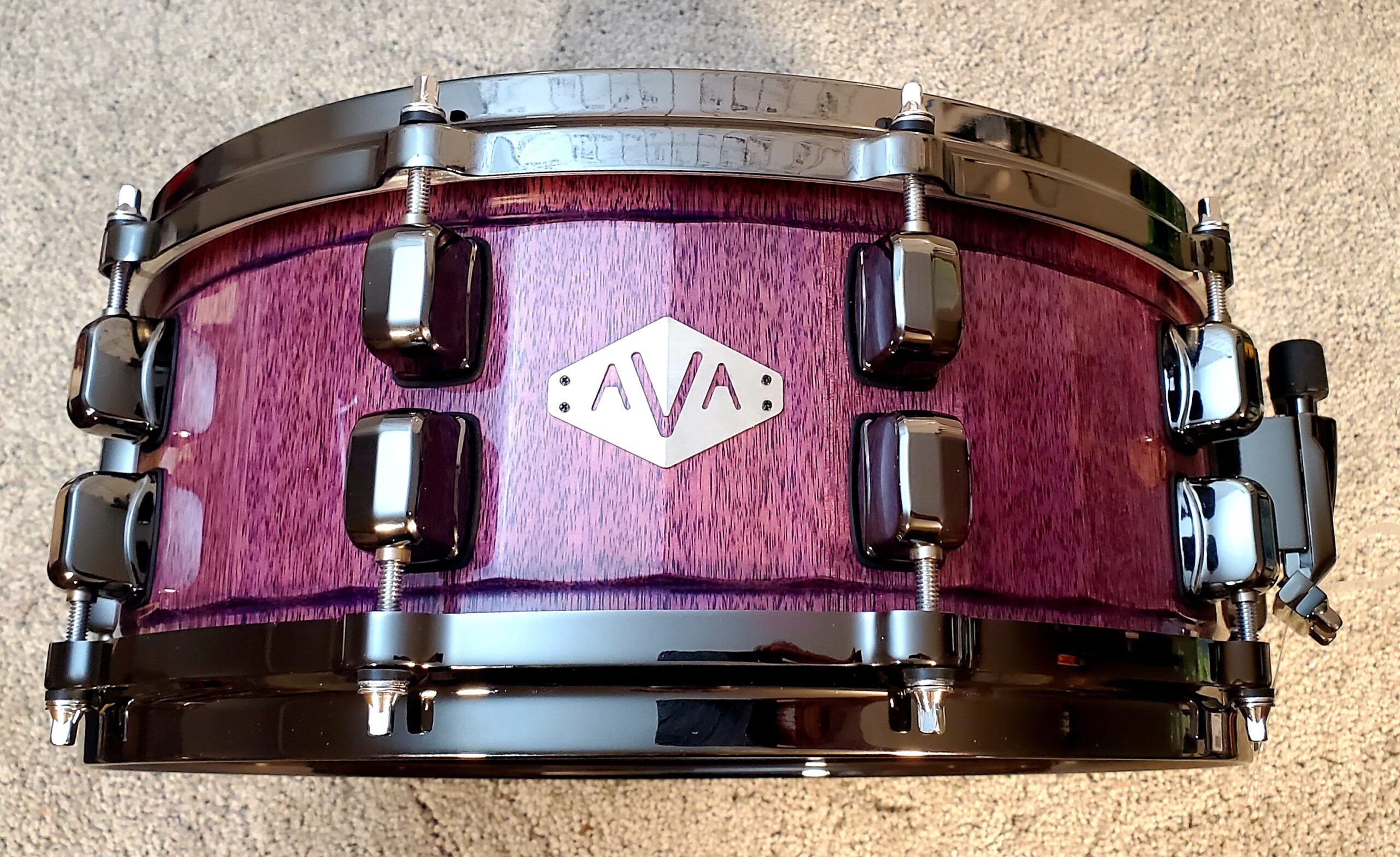 Top class workmanship and great business to deal with! Amazing custom built snare built to required specifications in the time frame quoted and then shipped from Canada to UK in less than 72 hours!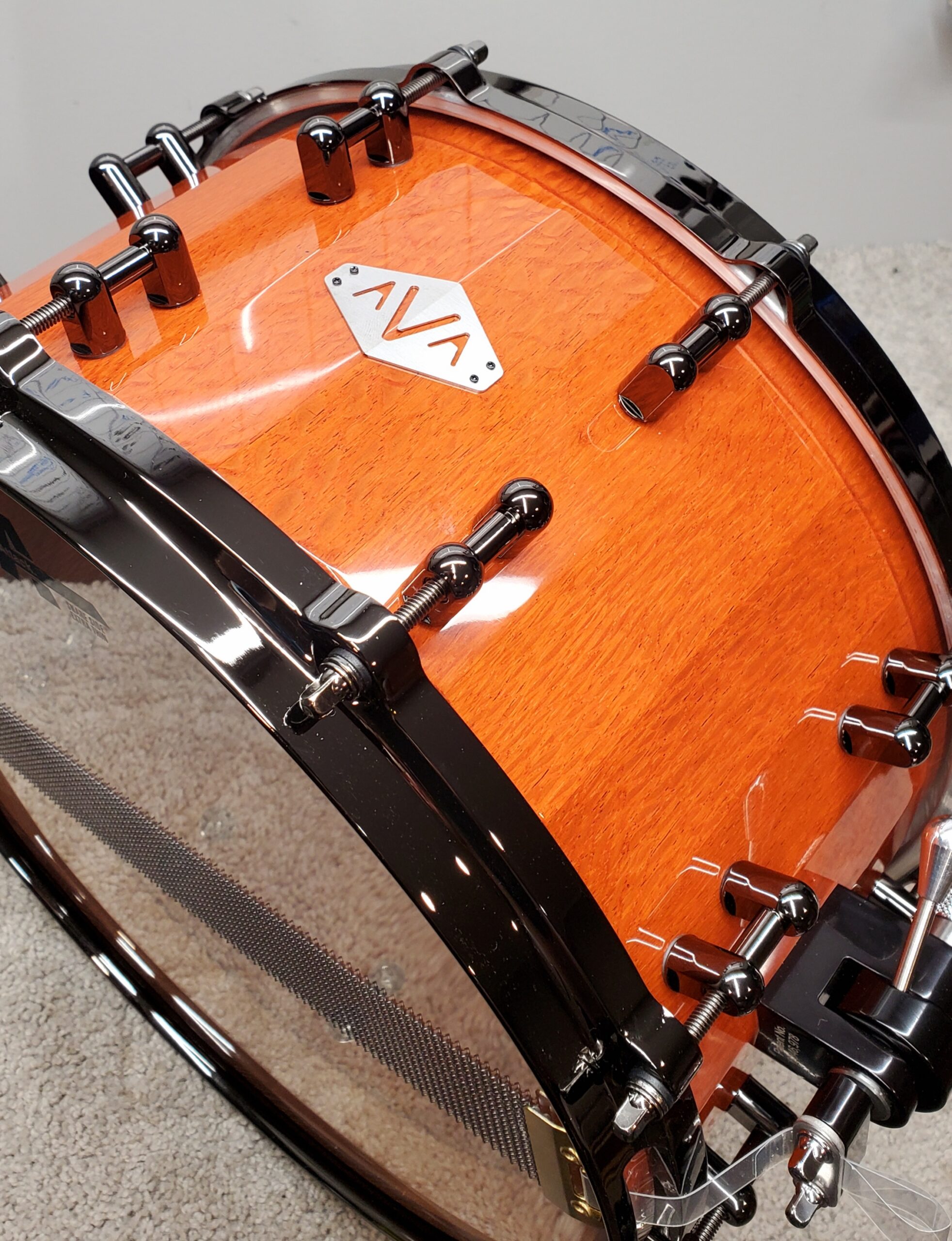 Craig McKean @ AVA DRUMS built me a custom orange 14×7.5 Lacewood snare drum with Trick throw off and black nickel hardware. His drums are truly unique due to the faceted outer shell… Throughout the whole process, Craig was super easy to get in touch with and he was very patient with all of my ideas/requests regarding creating this one-of-a-kind drum specifically the way I wanted it. He's a humble artisan and if you're looking for a custom snare drum or drum kit, he's one of the best in the business!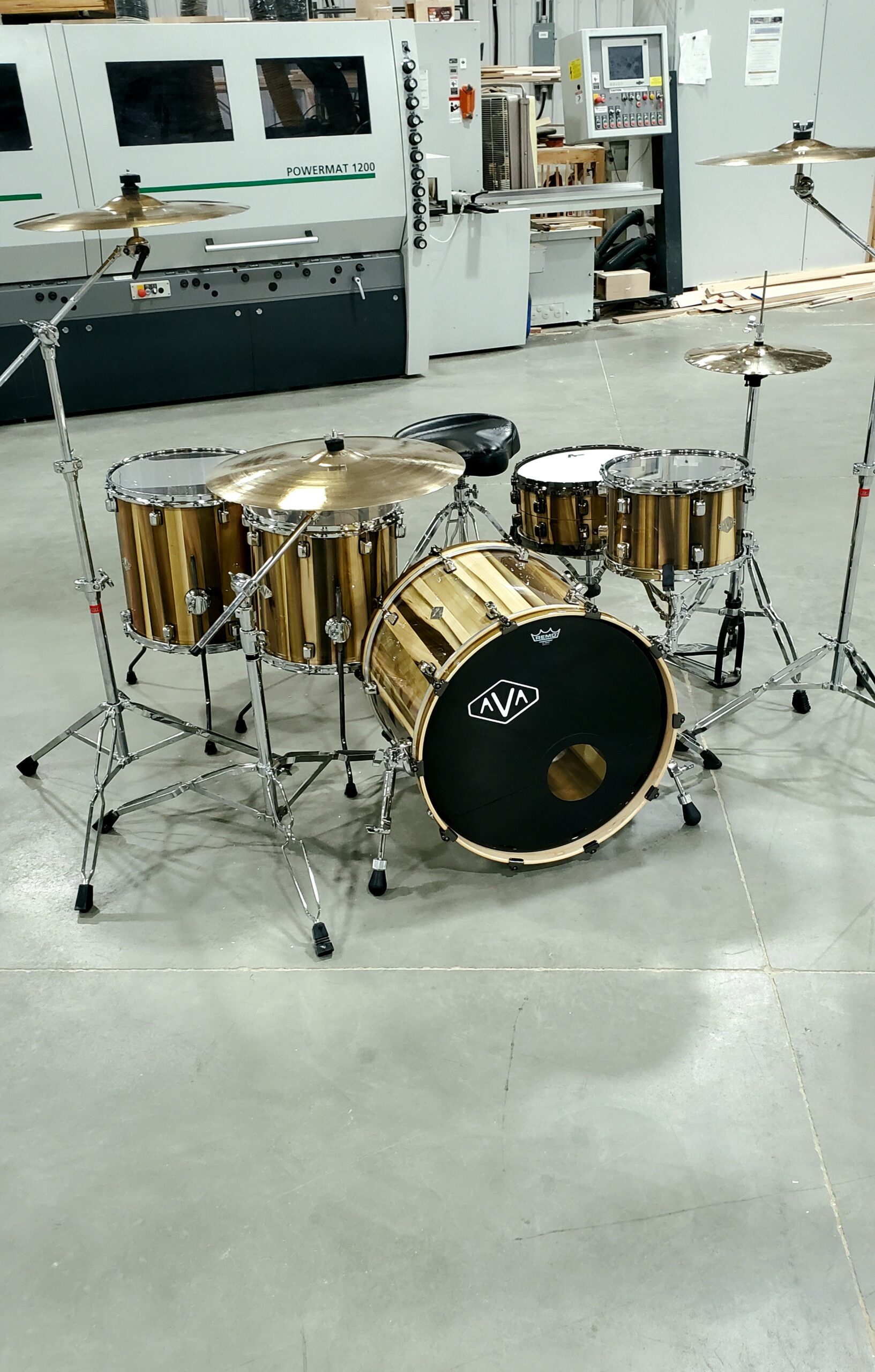 AVA DRUMS… stave drums like no other. These drums are masterpiece quality, ridiculous workmanship, and beautiful pieces of art. Bonus: the owner/builder is Class all the way. Thank you for all that you do Craig McKean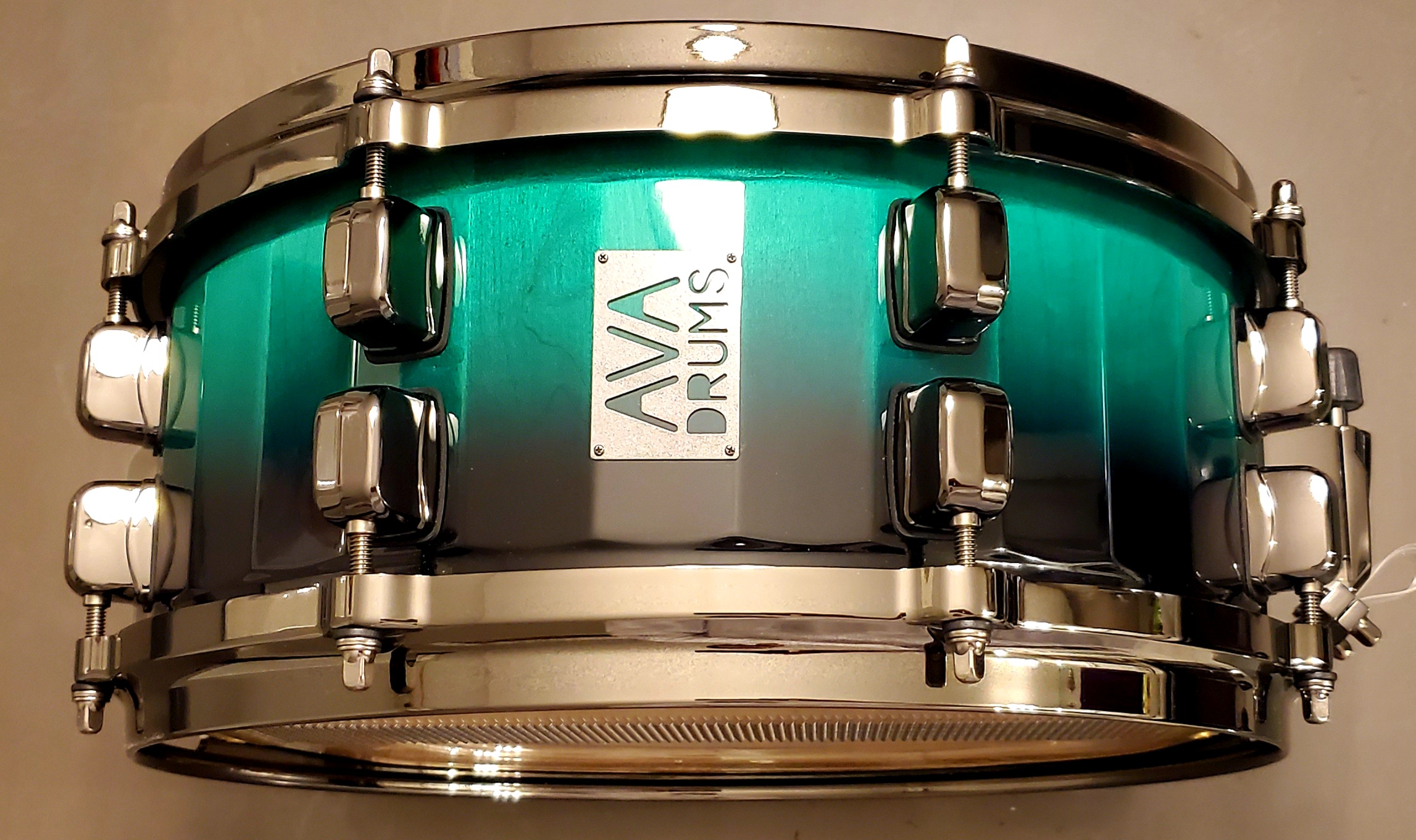 A huge thank you to Craig McKean at AVA DRUMS for this absolutely beautiful custom handmade Canadian maple stave snare with black die-cast hoops and hardware. What a work of art. Sounds just as good as she looks. You're a master craftsman bro! Can't wait to p1ss the neighbors off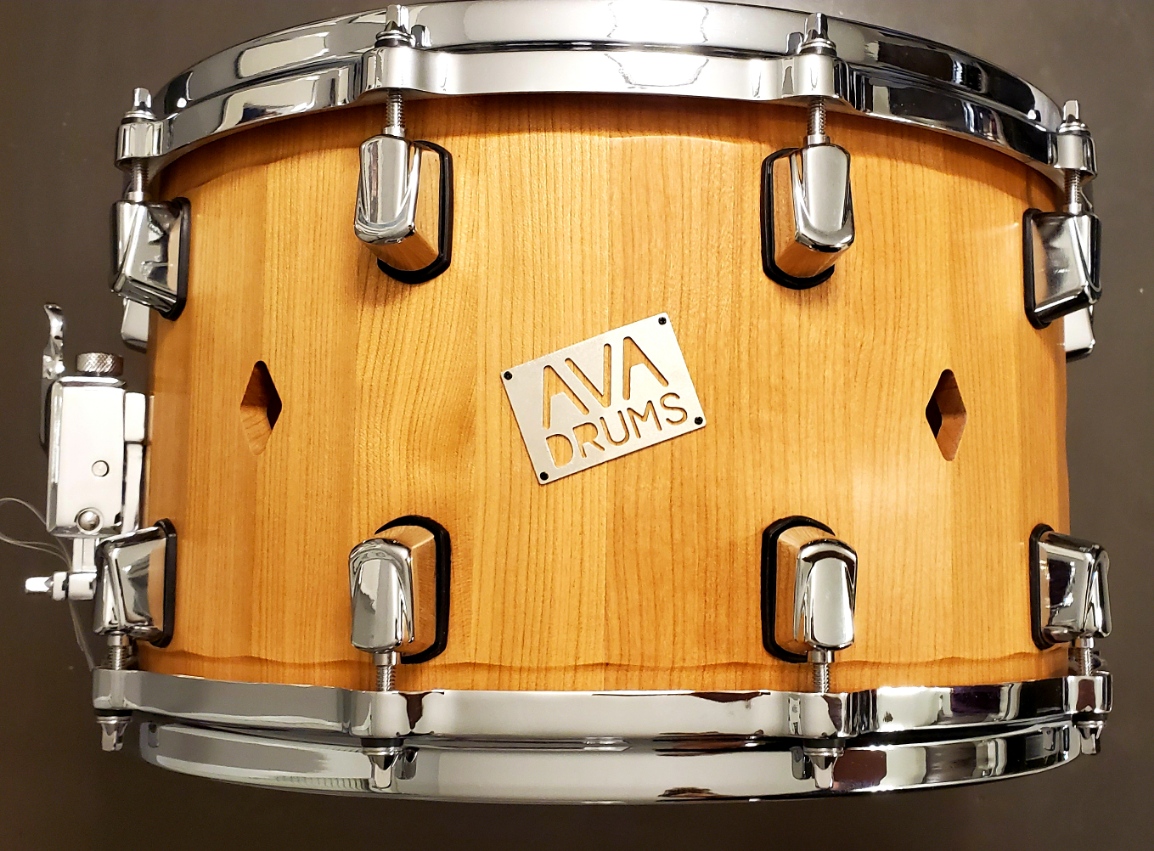 I'm going to say this first and foremost…. I was skeptical about buying my snare through a Non Big name company. But Craig at AVA had a discussion with me about what I wanted, about my desired sound and requirements. The end result was a snare I am very PROUD of!!
I have a few different snares but I always end up comparing them to what AVA Drums has done for me and the tone I get out of my AVA snare.
You will not be disappointed!!!!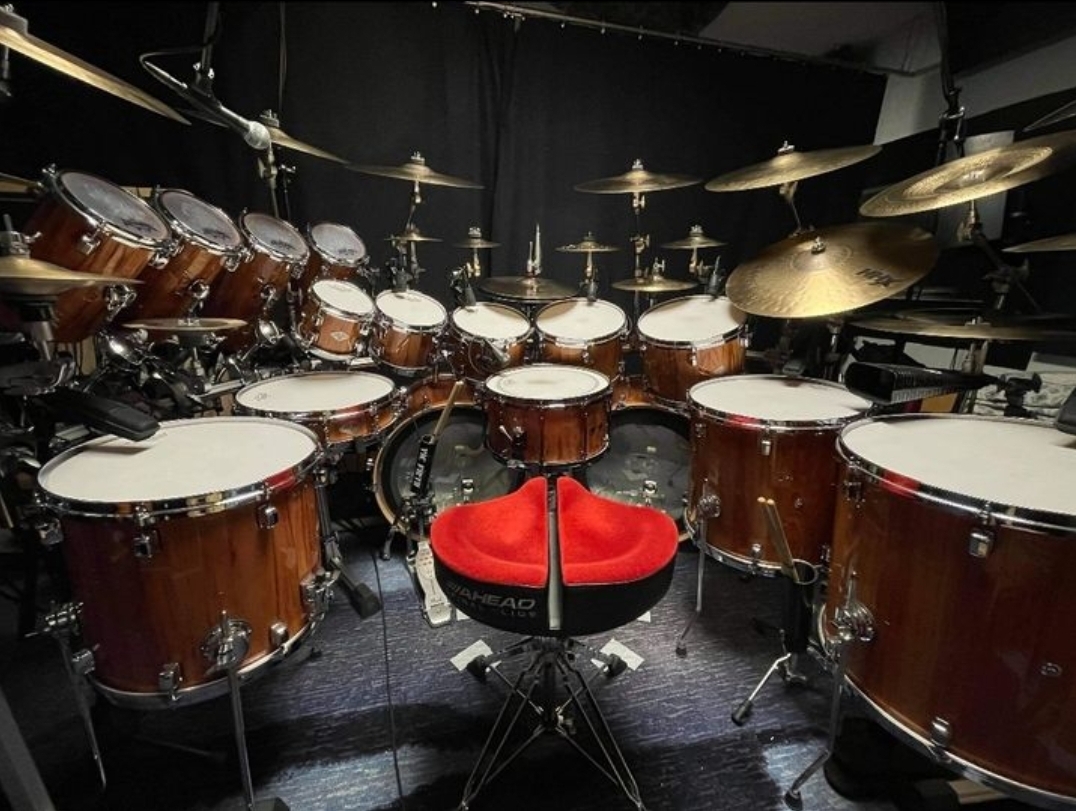 During the woes of 2020, I was looking for something to brighten up my life a little. It was when I saw AVA Drums' creation of the Rainbow snare show up in an online drum group, that I had a slightly massive idea.
After reaching out to Craig McKean, owner of AVA, he made the custom drum ordering process easy and was open to my ideas. He walked me through the details of how he crafted his drums, answering every question I had. When I decided on my first snare from him and received it not long after, we went to work on birthing my mid-life crisis kit.
Craig is a true craftsman, caring business owner, and a gent.
AVA Drums has a customer for life, from this guy right here.